Becoming an actor and getting involved in the transition is not as straightforward as it could be, especially if our understanding of the global challenges linked to energy and climate change is limited. To start acting, one needs first of all add is to get informed and understand the scientific evidences, the political issues and the links between these issues and his daily life.
Get informed
Getting informed is a first step towards becoming an active citizen. European citizens have, too often, a limited knowledge of the global energy and climate issues and of the role they may play in the transition.
To improve this knowledge, a wide range of medias, website, specialized papers but also serious games and other pedagogical materials are freely accessible. They focus on various topics such as existing mechanisms and best practices at European and national levels, do's and don'ts for sustainable behaviours, etc.
European citizens should make better use of these materials to start, or continue, acting for sustainability. To this extent, the project C4ET offers a wide range of materials that are pedagogical and adapted to all types of citizens (from the new comers to the already engaged), using various entry points.
Participate
The energy issues are global, and decisions and negotiations often take place at high level. Still, we all have the possibility to get involved and participate at European, national or local level. For example, The European platform « Debating Europe » gives the opportunity to citizens to organize and participate in online debates with European policy makers, on topics related to the competence of the EU. The debate works as follows: the citizen asks a question, whether on a written form or by posting a video. Then, an European decision-maker answers with a new video, and citizens can comment.
To know more : http://www.debatingeurope.eu/
Public authorities at all levels can also launch public consultations to discuss new laws or revise legislation. At local level, each one of us can participate to citizen debates, encounters or conferences related to climate change and energy transition.
Daily act for the transition
Changing our habits is critical for moving towards sustainability. As European citizens, we make a real influence through our consumption behaviours, our lifestyles or through the messages we convey. Energy is present in all aspects of our life and we have the opportunity to, for example, choose soft methods of transportation (bike, walk, etc.) for short trips, reduce our demand for heating at home by developing good habits, reduce the amount of waste we generate, consume only what we need, etc.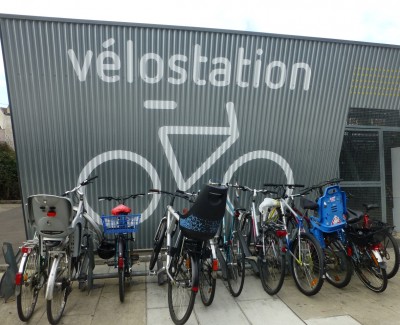 Renovating your house may also bring significant benefits. You may have a rapid payback on your investment and increase comfort at low costs (financial incentives may be available depending on your country of residence). You can also invest in solar panels or photovoltaic or even in small wind turbines to produce your own heat and electricity from renewable sources.
Getting involved at political levels
As European, your citizenship gives you rights and opportunities to be involved. Voting, demonstrating, signing petitions, participating to debates, lobbying with other citizens, etc. can make your voice heard by decision-makers. You can also get engaged in NGOs specialized in advocating the transition.
Globally, organizations from the civil society have been more and more involved in the international processes of negotiations at global level. The platform Beyond2015 (www.worldwewant2015.org) illustrates this trend and is co-hosted by the United Nations and the civil society. According to the website, the platform "will take the priorities of people from every corner of the world to the forefront and help build a collective vision that will be used directly by the United Nations and World Leaders to plan a new development agenda launching in 2015, which is based on the aspirations of all citizens"!
Another example which can be mentioned (among many others) here is Avaaz.org. This platform gathers 43 million members from 194 countries and allows individuals to launch or sign petitions, warn on injustice, invite to action or advocate their cause. The "Climate Petition for a 100% Clean World" launched on Avaaz already collected more than 3.6 million signatures (as of March 2016).